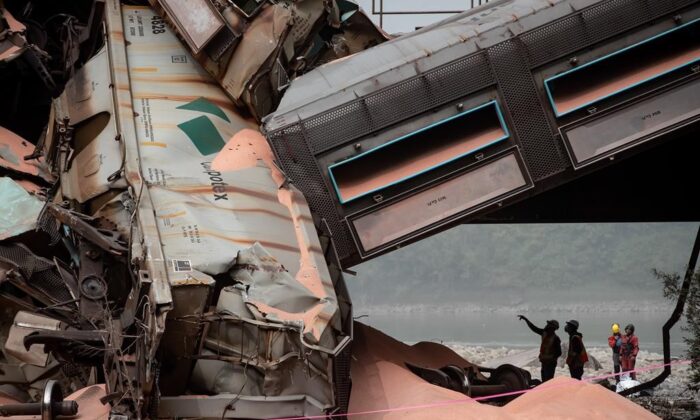 Officials look over the scene where a train carrying potash derailed near Hope, B.C, on Sept. 14, 2020. (The Canadian Press/Darryl Dyck)
HOPE, B.C.—CN Rail says at least 60 railcars carrying potash derailed Monday near Hope, B.C.
The company says no injuries, fires, or dangerous goods were involved.
It says preliminary information indicates the cars derailed off of a rail bridge.
CN has sent a team of environmental experts and an outside contractor to the site of the derailment because it says several cars derailed into a body of water.
A spokesman for B.C.s Environment Ministry said the cars derailed on the bank ofRead More – Source