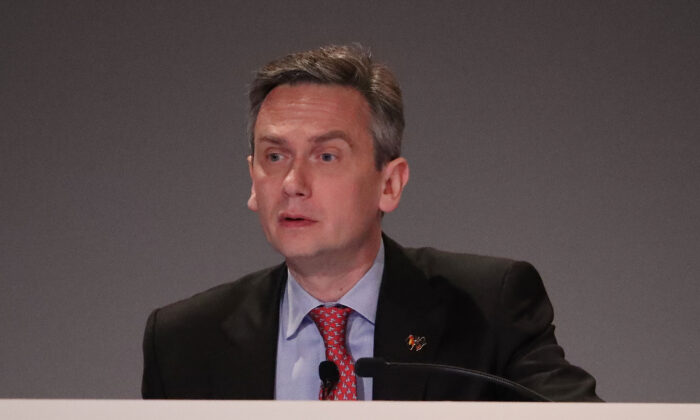 Jean-Sebastien Jacques,
CEO of Rio Tinto Group, Rio Tinto Annual General Meeting in Melbourne, Australia on May 2, 2018. (Scott Barbour/Getty Images)
The head of global mining giant Rio Tinto and two other executives have resigned after an investor revolt over the destruction of the Juukan Gorge in Western Australia.
Jean-Sebastien Jacques will stay on as chief executive until a successor is found or until March next year, whichever comes first.
Chris Salisbury and Simon Niven will also leave the company.
Their resignations come after months of pressure and a board-led review of the destruction of Aboriginal sacred sites dating back 46,000 years.
"What happened at Juukan was wrong," Rio Tinto chairman Simon Thompson said in a statement on Sept 11.
"We are determined to ensure the destruction of a heritage siRead More – Source