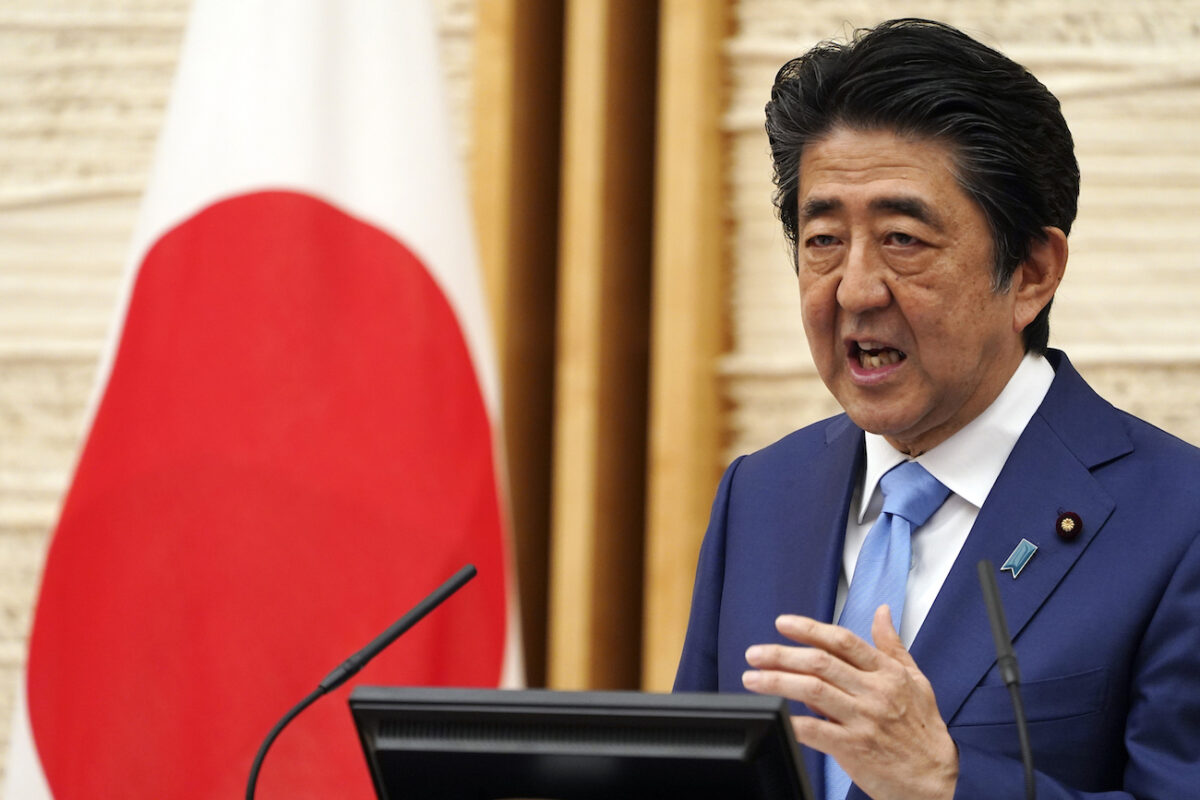 Japanese Prime Minister Shinzo Abe is set to resign following concerns over his health, national broadcaster NHK said on Aug. 28, adding that he wanted to avoid causing problems to government due to a worsening of his chronic health condition.
Hiroshige Seko, a party secretary general for the Upper House of the parliament, confirmed that Abe told party executives he is resigning as prime minister. Seko said Abe told his party he resigning in order not to cause disruptions.
The 65-year-old prime minister worked at his official residence every day during the summer to manage the CCP (Chinese Communist Party) virus outbreak, commonly known as coronavirus—leading the governments response and holding frequent news conferences before and during a state of emergency he declared in April.
But on Aug. 17, he visited Keio University Hospital for almost 8 hours, telling reporters that he was undergoing tests to maintain his health. He returned for the second time in two weeks on Aug. 24, saying he was getting a report on the test results.
While no further details regarding the nature of his illness have been shared, Abe suffers from ulcerative colitis—an inflammatory bowel condition that was partly blamed for cutting short his first term in office in 2007.
Chief cabinet secretary Yoshihide Suga insisted this week that Abe would carry on until his term as Liberal Democratic party (LDP) president and as prime minister ends in September 2021.
He said he had met Abe twice a day and had not noticed anything that indicated he was in poor health.
"I see him every day and I havent noticed anything different," he said at the time.
"Its premature to talk about post-Abe, as he still has over a year left in his term," he added.
Abe, already the countrys longest-serving prime minister, on Monday broke a half-century-old record set by his great uncle Eisaku Sato for the longest consecutive tenure as prime minister.
He first became prime minister in 2006 before resigning after a year in office, in part because of the chronic bowel illness.
After stepping down, he said a drug was helping keRead More – Source