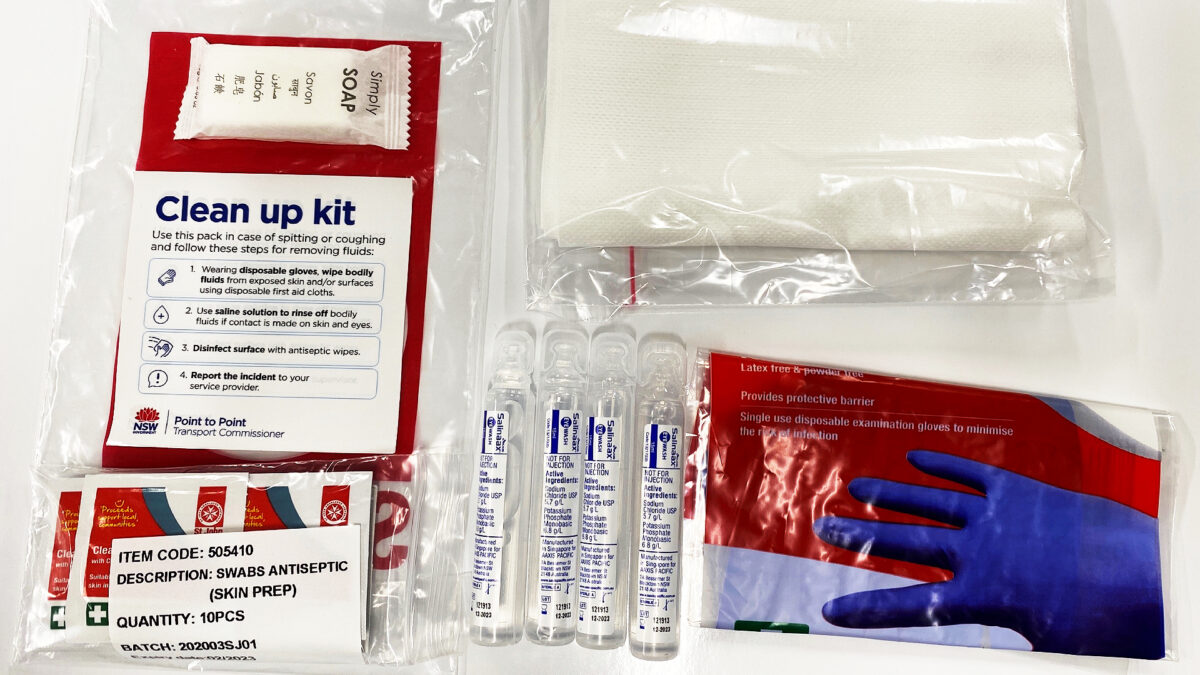 The New South Wales government is providing clean up kits for taxis and other point to point transport vehicles to keep drivers and passengers safe during the CCP virus pandemic.
Point to point transport gets one from A to B via a personalised route for a fare and include taxis, rideshare services, and hire cars.
The one-use clean-up kits will be provided on top of the eight pop-up vehicle sanitisation stations already rolled out across parts of the state.
Transport Commissioner Anthony Wing said that all service providers could access one free kit per vehicle.
"Clean up kits are used in the event of a passenger spreading droplets, such as coughing or sneezing, so drivers can clean themselves, or their vehicle surfaces to potentially reduce the spread of infection," Wing said on the Point to Point site.
The kit contains gloves, saline eyewash, antiseptic swabs, soap and first aid hand towels and comes in a resealable plastic bag.
MP Mark Coure said that people could order kits via the Point to Point Transport Commissioner Industry Portal if they are unable to obtain the kits from the vehicle sanitation stations.
"This will allow vehicles which dont have access to a sanitisation station to maintain a high level of vehicle hygiene," Coure said in a post of Facebook.
Vehicle Read More – Source