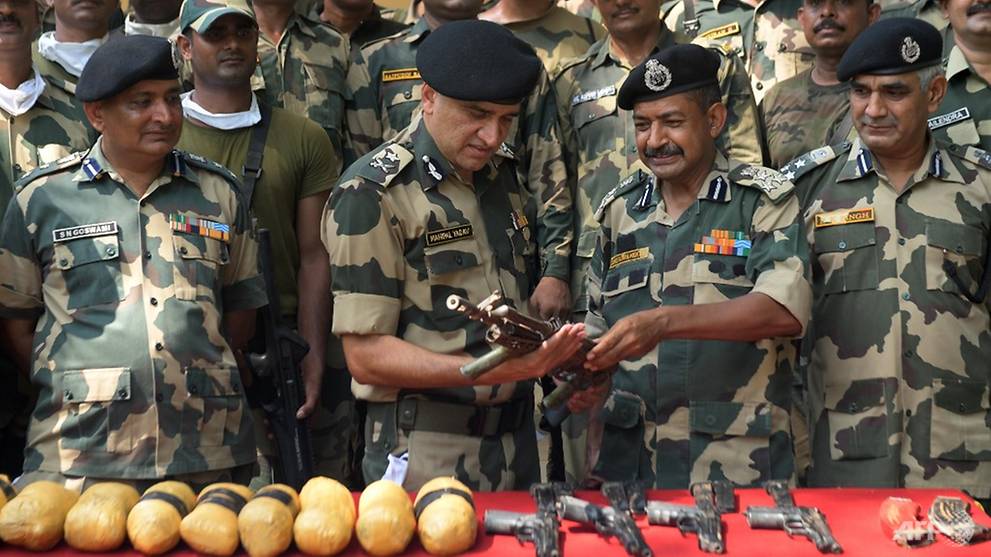 AMRITSAR, India: Indian security forces shot dead five men trying to smuggle heroin across the border from Pakistan on Saturday (Aug 22), a spokesman has said.
The five were killed in an early-morning shoot-out after opening fire at Border Security Force (BSF) paramilitaries near a frontier fence in the Tarn Taran district of Punjab state, according to BSF spokesman Krishna Rao.
Advertisement
Advertisement
An AK-47 rifle, four pistols, ammunition magazines and nearly 10 kg of heroin were recovered, the representative told AFP.
In western markets, the heroin would have a street value of about US$1.5 million, according to experts.
Punjab state is a major transit route for drugs entering India from Afghanistan and Pakistan.
India has a high-security fence along most of the roughly 3,350km frontier with arch-rival Pakistan.