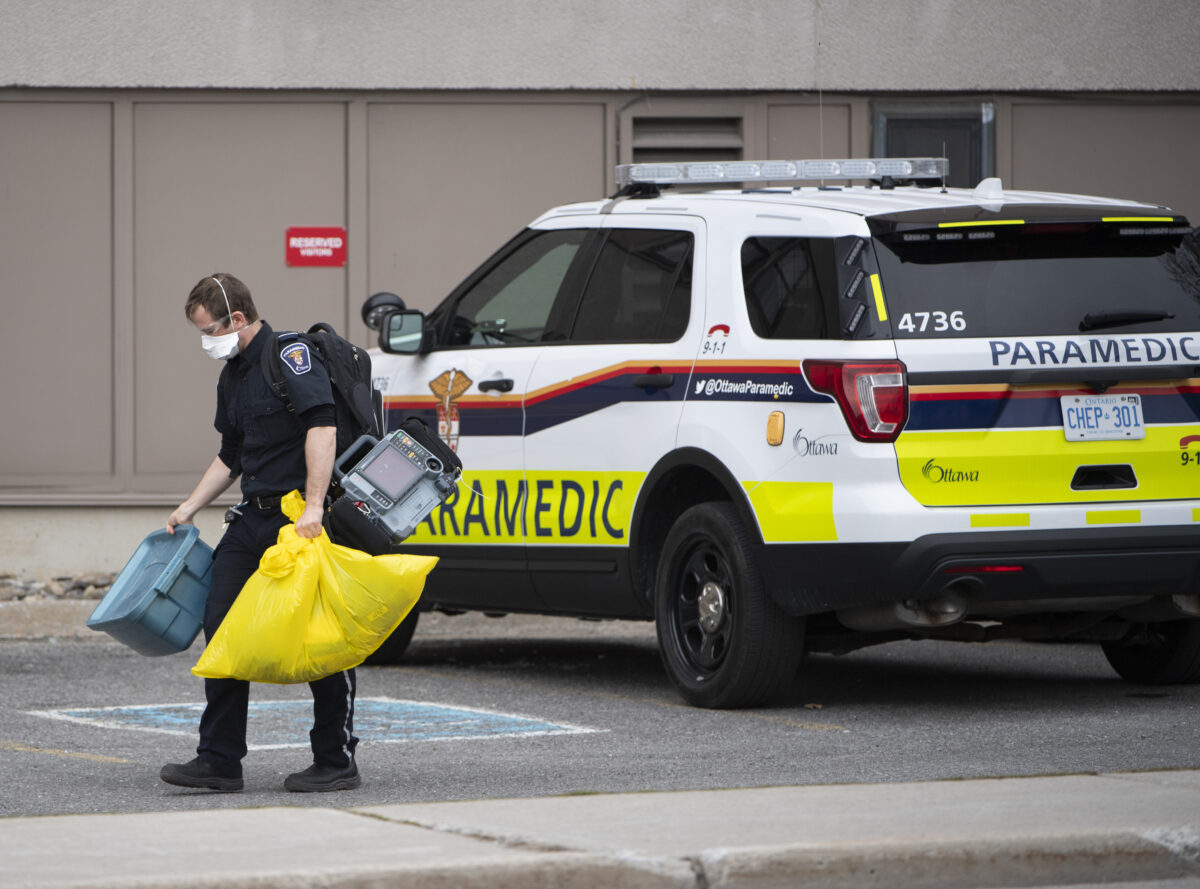 Combined damages sought by a growing panoply of COVID-19 lawsuits against long-term care homes in Ontario have eclipsed $800 million, after Carlingview Manor in Ottawa was named last week in a class-action lawsuit filed on behalf of residents and their families following the death of some 61 residents there during the pandemic.
"Negligence, breach of fiduciary duty, breach of contract—those are all encompassed in the claim. In terms of other issues, theyre really home-specific. Were hearing different things about different homes," said lawyer Stephen Birman.
Birman is representing the $25 million claim against Carlingviews owner Revera Inc., one of four cases that his firm, Thomson Rogers, has launched against Ontario long-term care homes.
"One of the things weve heard from families is the refusal to separate COVID and non-COVID-positive patients, for whatever reason," Birman says. "Family members observed repeat use of PPE [personal protective equipment] or potential use of contaminated PPE, and then we hear repeatedly with respect to all the homes, both directly and anecdotally, is just the massive staffing shortage during the pandemic period."
Another COVID-19 lawsuit claims that government pandemic edicts including forced business closures, compulsory face masks, and potentially mandatory vaccines are a breach of individual rights and freedoms protected by the Charter.
The lawsuit was filed in July by Toronto lawyer Rocco Galati for Vaccine Choice Canada, Ontario Civil Liberties Association researcher Denis Rancourt, and six anonymous plaintiffs. Among other demands, the suit seeks "a declaration that the COVID measures taken by both [Prime Minister Justin] Trudeau and [Ontario Premier Doug] Ford, and their respective governments, at the blind and unquestioned dictates of the World Health Organization bureaucrats, constitute a constitutional violation of the abdication of the duty to govern."
Defendants include Trudeau, Ford, Chief Public Health Officer Dr. Theresa Tam, Toronto Mayor John Tory, and a number of other federal and Ontario public officials.
Rancourt has written extensively and critically about the governments response to the pandemic as an individual and for his association. On April 11, he wrote an article called "Masks Dont Work," which was shared widely on social networking site ResearchGate before it was removed.
"It would be a paradox if masks and respirators worked, given what we know about viral respiratory diseases: The main transmission path is long-residence-time aerosol particles (< 2.5 μm), which are too fine to be blocked, and the minimum-infective-dose is smaller than one aerosol particle," he claims in the article.
Rancourt says accounts cited in the Carlingview case of housing infected and non-infected residents together go against decades of scientific research and applied medicine.
That he has teamed up with vaccine opponents doesnt faze Rancourt. "I see it as a question of civil rights and freedom to be able to refuse a medical intervention—its an absolute civil right of the person to not be invaded medically by the state in any way," he said.
He also supports the statement of claim itself, which connects the Bill and Melinda Gates Foundation and its interest in a COVID-19 vaccine, World Health Organization pronouncements, and domestic public health edicts, which Tam noted as recently as Aug. 4 could remain in place in lieu of a viable vaccine.
"The statement of claim … put markers down to be able to explore those questions and bring evidence that touches upon those claims," he said of the strategy.
"Were going to bring a lot of evidence that this was not an extraordinary epidemic worldwide. And were also going to bring evidence that how it was handled was a fiasco, and deadly one."
Aggregated data contained in a recent Canadian Institute for Health Information report notes that 81 percent of all reported CORead More – Source