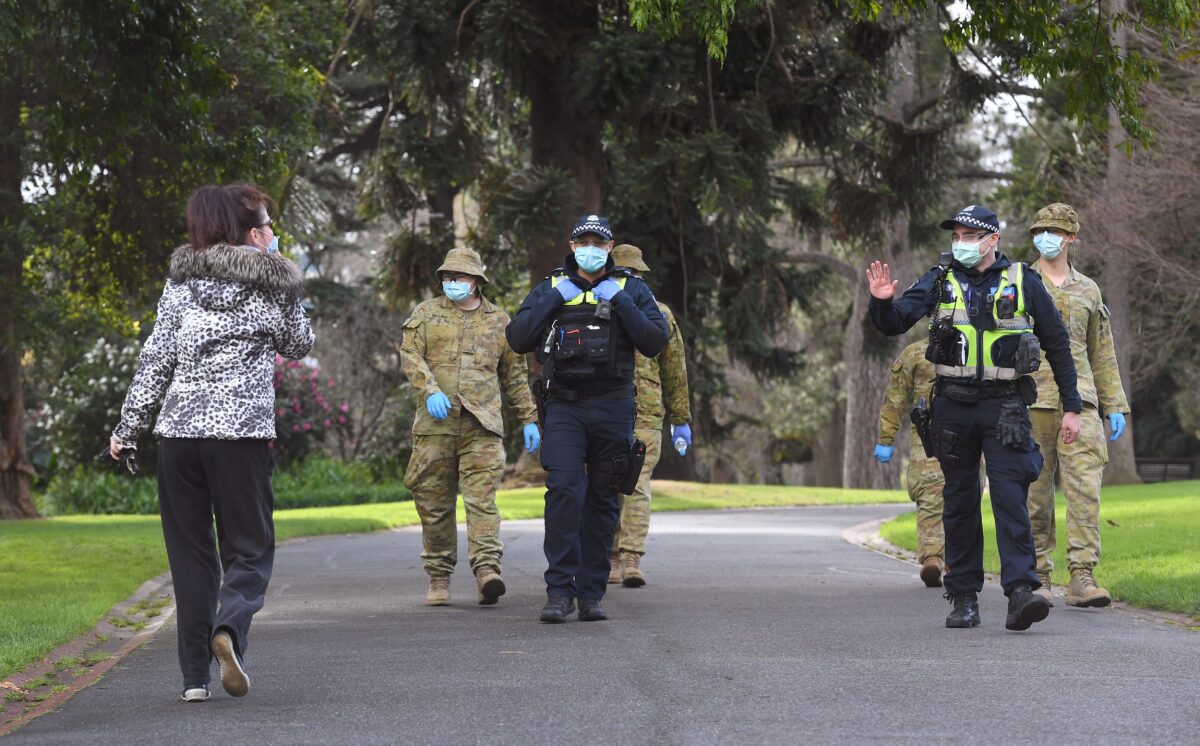 Victorias new case numbers could be down in the 100s next week as optimism grows the state is beating its second COVID-19 outbreak.
But there were still 17 deaths reported on Aug 18 and authorities are urging people with any symptoms to be tested.
Tuesdays case figure of 222 is the states lowest in a month and Chief Health Officer Brett Sutton is confident that trend will continue.
"I would hope we are in the hundreds, not in the 200s, next week but it all depends on everyone doing the right thing," Sutton said.
A concern for him and Premier Daniel Andrews is a drop of about 30 percent in tests since last week.
"I dont want a situation where we see numbers continue to fall but at the same time the total number of tests falling also because that will mean we dont have confidence that we have an accurate picture of how much virus is in the community," Andrews said.
"We dont want that to be an inhibitor in any way of moving to a new phase and a new set of rules.
"We have to have that confidence that we are getting a complete or as close to a complete picture as we possibly can."
Sutton said even the mildest symptoms should prompt a test.
"It can be the beginning of cough. It doesnt have to be a productive cough, yellow or green cough. It can be the mildest of flu or cold-like symptoms," he said.
"There can be other unusual symptoms Read More – Source