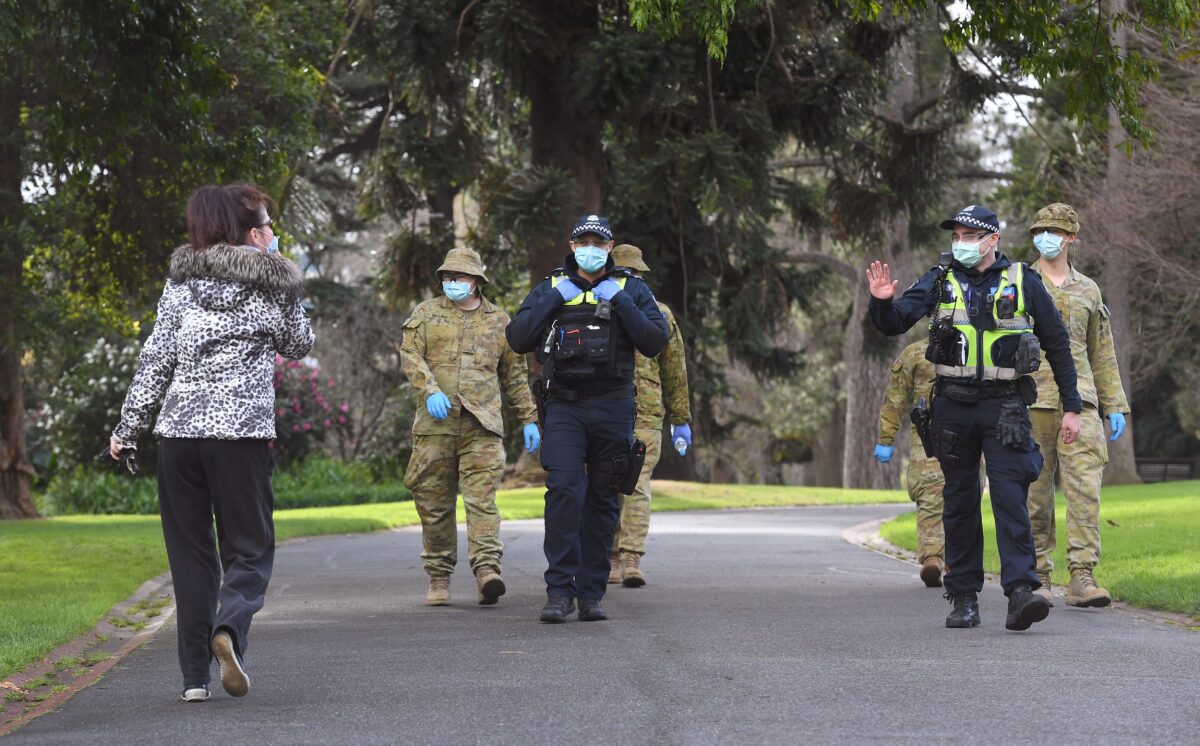 The professional standards command of the Victorian police will examine the arrest of a woman in Melbourne after a video emerged of a male officer allegedly placing his hands around the womans neck during the arrest.
In the video of the arrest, the woman who was reportedly being questioned for not wearing a face mask can be seen yelling: "Hes choking me. Hes choking me. Get off of me. Get off."
She then lashes out at a female officer, kicking her in the chest, before being taken to the ground.
"Tell me what the [expletive] Ive done?" the woman asks.
As she was led away to a police van, a male filming the arrest says: "Shes got a note from the doctor. Youse are [expletive]".
The video was uploaded and shared on social media.
The 21-year-old woman from St Kilda was not fined for not wearing a mask because she had an exemption due to a health condition.
However, the Victorian Police issued a statement on Aug. 11 saying the woman was charged with resisting arrest and assaulting police and bailed out to face court later.
Police say the woman refused to provide her name and address and didnt state that she had an exemption from the COVID-19 health requirements to wear a mask.
"She did not receive a fine for failing to wear a face-covering because she later told police she had an exemption," Victoria Police said in the statement on Aug. 11.
Media Release: Increased police powers must not be free kick for discrimination w/ @thevalsmob @FitzroyLegal @IMelbCL @Justice_Connect @Flemlegal @YouthlawVic https://t.co/Vd69wSzdYN

— Human Rights Law Centre (@rightsagenda) August 11, 2020
The Human Rights Law Centre issued a _
_ <img src=" rel="noreferrer" target="_blank">