TikTok said on Thursday that it will set up its first European data center in Ireland. The announcement comes amid increasing scrutiny over the video apps privacy and security risks.
U.S. President Donald Trump, citing national security concerns, on July 31 gave TikToks owner, Beijing-based internet giant Bytedance Technology Co., an ultimatum: either sell TikToks U.S. operations to Microsoft or any other U.S. company by Sept. 15, or get banned in the United States.
Until recently, TikTok Inc., the companys U.S. entity, was the official data controller of TikTok. After July 29, the service provider for European Economic Area (EEA)-Swiss users changed to TikTok Ireland, while the service provider for UK users changed to TikTok UK, according to a statement from TikTok.
The companys "Trust and Safety Hub," set up in Dublin in January, deals with regulators and governments in Europe, the Middle East, and Africa (EMEA).
TikTok said the 420 million euro ($499 million) new regional data center will enable "faster loading time" to give users a better experience,
"When our data center is operational, European user data will be stored in this new location."
The investment in Ireland also comes at a fraught time in relations between the Chinese regime and the West, with disagreements on a range of issues from trade and the handling of the CCP (Chinese Communist Party) virus outbreak to the political situation in Hong Kong.
Ireland–Europes Data Center Hub
TikTok said the investment will create "Hundreds of New Jobs" in Ireland.

Martin Shanahan, CEO of IDA Ireland, a semi-state agency promoting foreign direct investment into Ireland, said, "TikToks decision to establish its first European data center in Ireland, representing a substantial investment here by the company, is very welcome and, following on from the establishment of its EMEA Trust & Safety Hub in Dublin earlier in the year, positions Ireland as an important location in the companys global operations."
Ireland is one of Europes biggest data hubs and already hosts operations for major technology companies such as Amazon, Facebook, and Google. Foreign firms, attracted by a low corporate tax rate, directly account for around 10 percent of Irish jobs.
Like many other countries, Irelands economy has been bruised by lockdown measures to curb the spread of the CCP virus, commonly known as the novel coronavirus, which first broke out in Wuhan, China, late last year and caused a global pandemic.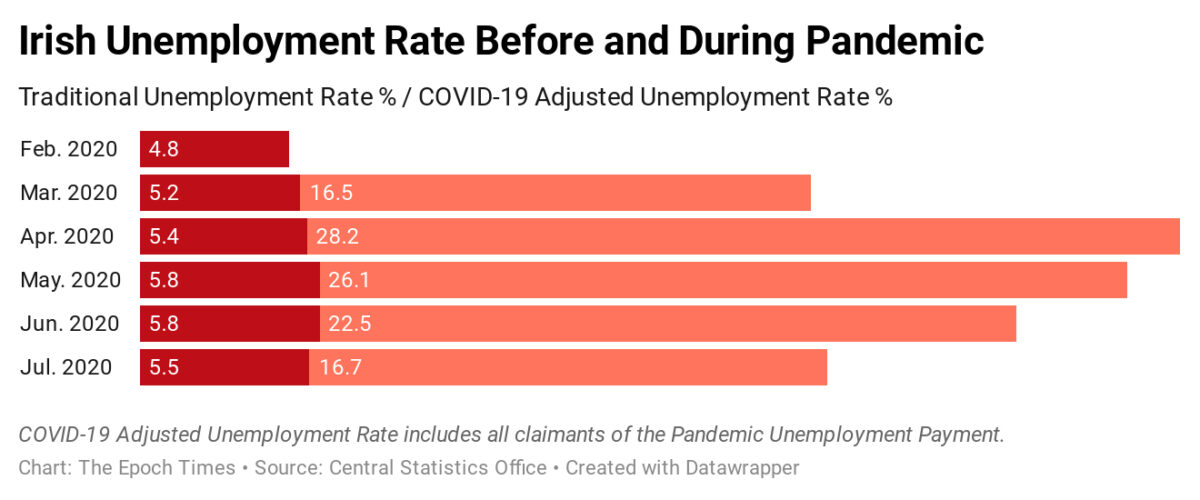 Security Concerns
Cyber-security experts have warned people that TikTok could be used as a spying tool for the CCP, and users content the Chinese regime doesnt approve of could be censored.
Although the companys data server is in the United States, cyber-security firm Penetrum found that the app is substantRead More – Source