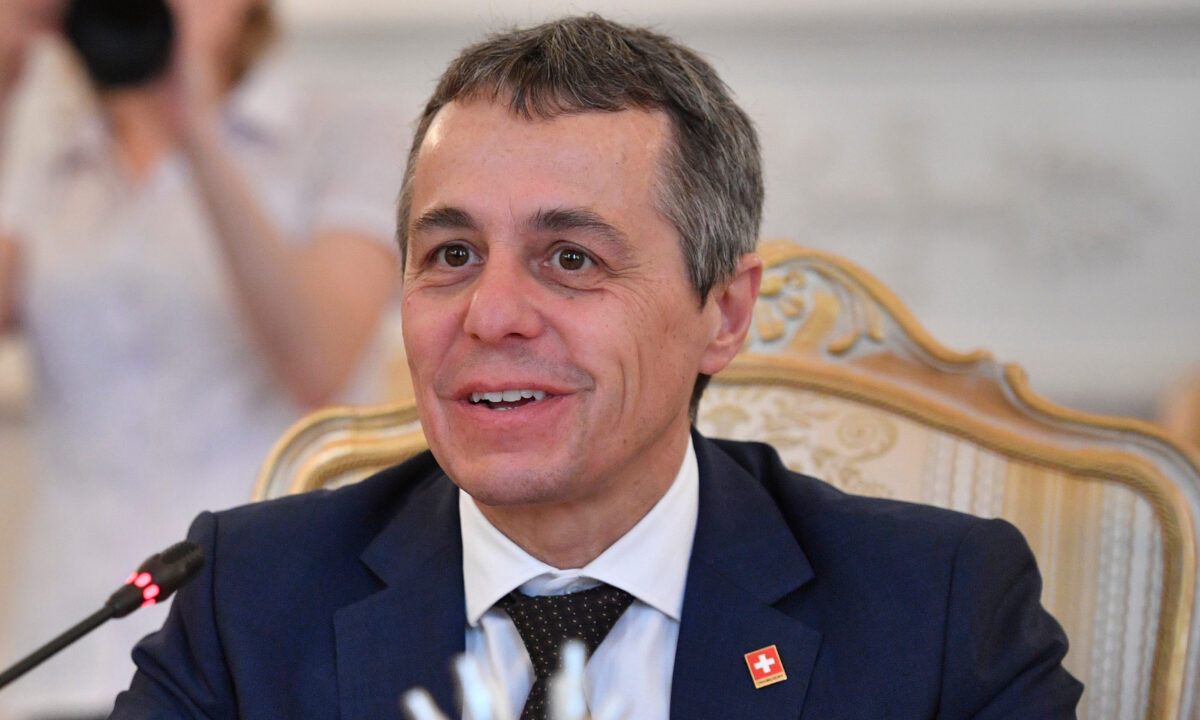 For Switzerland, doing business with the Chinese regime to "emancipate itself a little from Europe" did not work out as expected, a Swiss government minister has said.
Ignazio Cassis, a member of Federal Council and the foreign minister of Switzerland, recently told Swiss newspaper SonntagsBlick that Switzerlands trading relationship with China has been "more turbulent" than the Swiss government thought it would be.
Switzerland, which is not a member of the European Union (EU), became the first continental European country to sign a free-trade agreement with Beijing in 2013, hoping to "emancipate itself [Switzerland] a little from Europe," the foreign minister said.
However, now that "human rights violations are increasing," he realized that the Chinese regime is not like Switzerlands other trading partners, such as the EU countries, which share "important common basic values" with Switzerland.
A Changing China
Cassis looked back at Switzerlands 70-year relationship with China, saying it had always aimed for a "constructive but critical" relationship in the hope of encouraging political change in the communist state.
"First we establish economic relationships, then we talk about human rights," he said, a common formula that the West has adopted.
But the trend in recent years has seen the Chinese regime increasing its grip on power rather than lessening it.
"We are seeing China stray from the path of openness," the foreign minister said.
With the passing of the draconian National Security Law in Hong Kong, the Chinese regime has effectively violated the principle of "one country, two systems," which will also affect many Swiss companies that have invested there, he said.
"This means that Switzerland, too, must defend its interests and values more robustly, for example by strengthening international law and the multilateral system."
In such an uncertain and complicated world, Cassis said, Switzerland cannot afford an unregulated relationship with the EU.
At the moment, the progress of the negotiations between Switzerland and the European Commission on an institutional framework agreement is held up due to disagreement on the freedom of movement of EU citizens. A new version of the agreement is proposed. Cassis said that if Swiss voters reject the proposal on Sept. 27, Bern will submit new proposals to Brussels by the end of the year.
Reactions
When asked about the Swiss Foreign Ministers remarks, Wang Wenfu, a spokesperson for the Chinese Foreign Ministry, said on Monday that what happens in Hong Kong is Chinas internal affairs, and that foreign nations have no rights to interfere.
Political commentator Wang Longmeng was a survivor of the Tiananmen massacre in 1989. He has been in exile in France for 20 years.
Wang told Radio Free Asia that the remarks from the SwisRead More – Source