The Labor Department said Friday that, as efforts to contain the pandemic forced businesses to close across the United States, 43 states set record-high levels of unemployment last month.
Unemployment rates rose and total employment fell in all 50 states and Washington in April, the departments Bureau of Labor Statistics said in a release (pdf). The 43 states that set new unemployment rate records can be found in Table A of the linked document.
Hardest hit was Nevada, the state with the greatest reliance on the embattled food services and hospitality industry. The jobless rate in Nevada surged 21.3 percentage points to 28.2 percent, nearly twice Aprils national unemployment rate.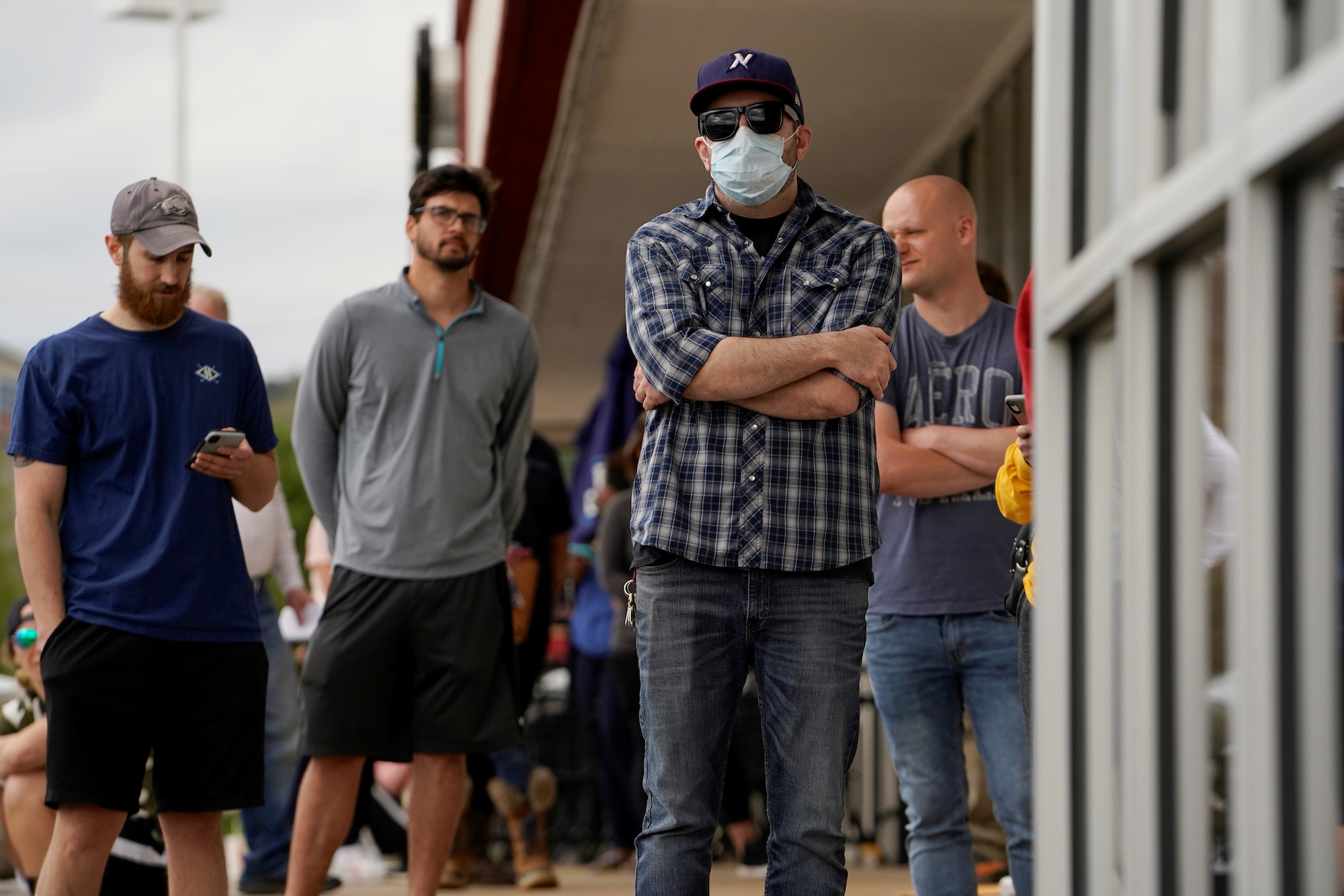 The states with the second and third highest jobless rates in April were Michigan, which hit 22.7 percent after seeing a monthly surge of 18.4 percentage points, and Hawaii, where the unemployment rate grew by 19.9 percentage points to 22.3 percent.
The national unemployment rate rose by 10.3 percentage points over the month of April to 14.7 percent.
The smallest over-the-month jobless rate increases took place in Nebraska (+4.3 percentage points) and Connecticut (+4.5 percentage points.)

All 50 states and Washington saw nonfarm payroll employment numbers plunge in April. The largest job drops occurred in California (-2,344,700), New York (-1,827,300), and Texas (-1,298,900).
U.S. stock indexes moved in a flat-to-low range on Friday as markets have struggled to gauge the pace of economic recovery from the outbreak of COVID-19, the disease caused by the CCP (Chinese Communist Party) virus.
As of writing, the Dow Jones Industrial Average was down 0.43 percent on the day while the S&P 500 was losing 0.24 percent at 2,942 points.
Still, investor optimism over the U.S. economy gradually emerging from the lockdowns have put the major indexes on course for weekly gains, with the S&P 500 set to add more than 2 percent.

That optimism was echoed by both President Donald Trump and his top economic adviser, Larry Kudlow, who said Wednesday that economic output in the third quarter could surge by 21.5 percent, which Kudlow said would make it "the biggest growth quarter in American history."
Kudlow, speaking at a WhitRead More – Source