MIDLAND CITY, Alabama — Monday in Dale County roughly a mile off of U.S. Highway 231, a popular thoroughfare for tourists headed to Panama City Beach and points beyond in Florida, Alabama Republican U.S. Senate hopeful Roy Moore made his last pitch to a packed house.
Crowd Cheers Entrance of Roy Moore at Midland City Rally, 12/11/17
The "Drain the Swamp" rally, set on the eve of Alabama's special election for U.S. Senate, was held at Jordan's Activity Barn, a popular wedding venue six miles north of Dothan, AL. Rallygoers were greeted by a mock swamp in keeping with the theme of the rally.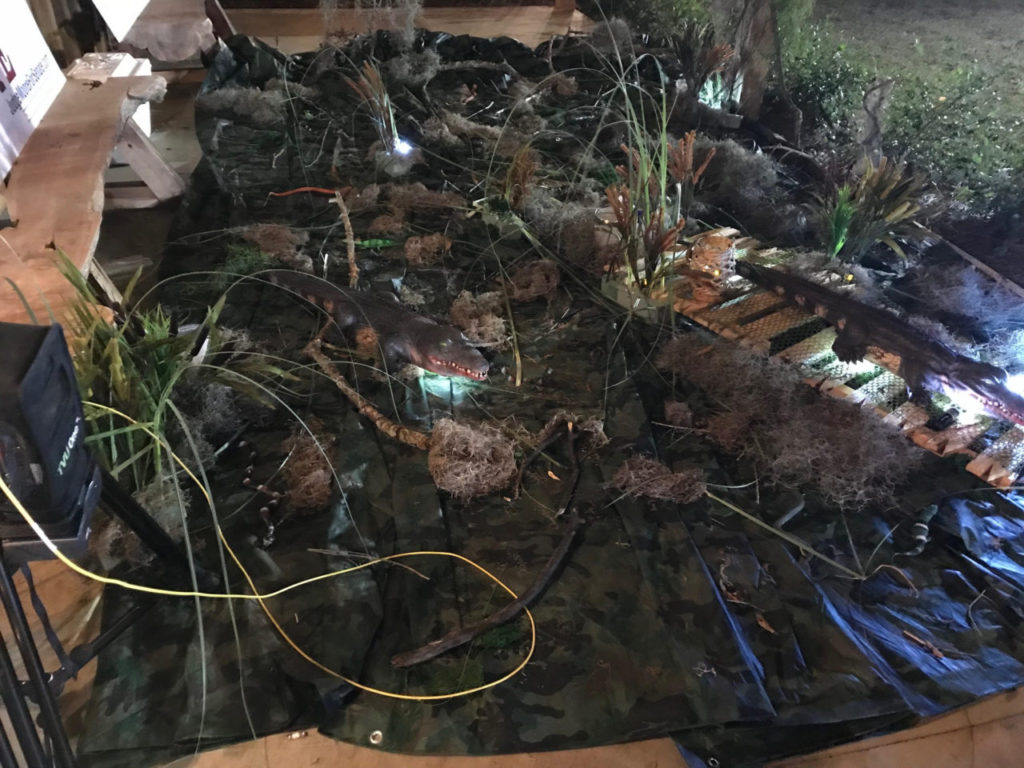 'Swamp' at the 'Drain the Swamp' Rally
Among the other dignitaries there to rally support for Moore included Rep. Louie Gohmert (R-TX), former Milwaukee County, WI Sheriff David Clarke, Breitbart executive chairman Steve Bannon and former U.S. Army Captain Bill Staehle, who served with Moore in Vietnam.
Much like his rally a week earlier in Fairhope, AL, Moore was able to draw a decent crowd for a political event, given this special election is one in the middle of December in an off-cycle year. That bolsters the notion that Moore can continue his streak of electoral success in Alabama's Wiregrass region, where he defeated incumbent Luther Strange in September's Republican primary runoff by a 2-to-1 margin.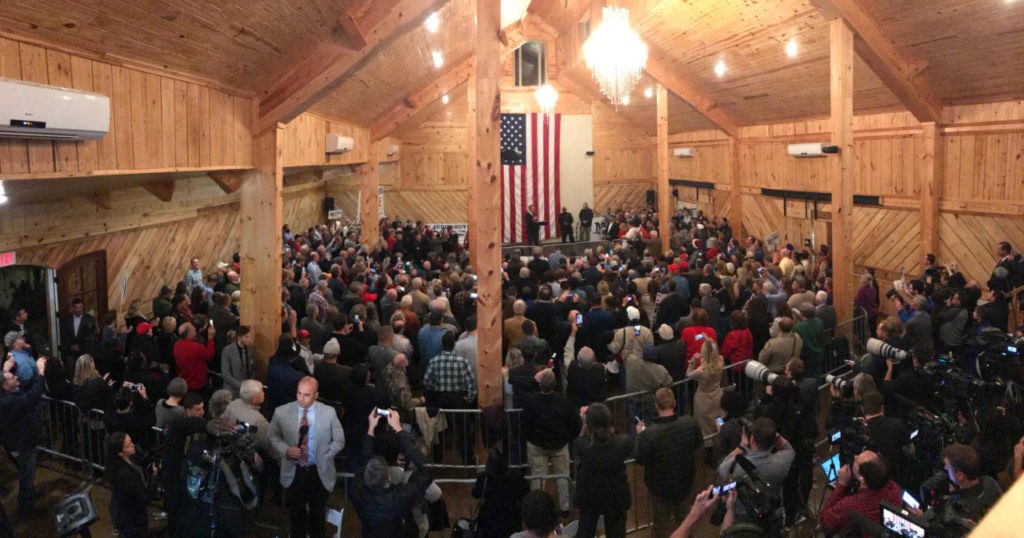 Panoramic shot of Roy Moore Midland City, AL Rally
Moore's opponent Democrat nominee Doug Jones held his election eve event 185 miles north in Birmingham and featured appearances from NBA great Charles Barkley, actor Uzo Aduba and Birmingham Mayor Randall Woodfin.
The polls are open on Tuesday 7 a.m. until 7 p.m. for the election that is Democrats' best chance to defeat a Republican in a statewide race in over a decade. The most recent polling has been trending in Moore's favor, but it is still wildly mixed. The Real Clear Politics average of the polls gives Moore a 2.5 percent advantage headed this special election.
Watch the entire rally:
Follow Jeff Poor on Twitter @jeff_poor
The post Roy Moore Gives Closing Argument at 'Drain the Swamp' Rally in Lower Alabama appeared first on News Wire Now.