Pope Francis has delivered a keynote speech in Myanmar, demanding "respect for each ethnic group" but without referring specifically to its Muslim Rohingya community.
Rights groups had urged the Pope to use the term to back the community.
However, the Catholic Church in the country had told him the term could cause difficulties for Catholics.
Myanmar has been accused of ethnic cleansing, with 620,000 Rohingya fleeing to Bangladesh since August.
Myanmar's government rejects the term Rohingya, labelling the community "Bengalis". It says they migrated illegally from Bangladesh so should not be listed as one of the country's ethnic groups.
Although he made no direct reference to the Rohingya, the Pope's speech was a strong defence of ethnic rights.
He said: "The future of Myanmar must be peace, a peace based on respect for the dignity and rights of each member of society, respect for each ethnic group and its identity, respect for the rule of law, and respect for a democratic order that enables each individual and every group – none excluded – to offer its legitimate contribution to the common good."
Francis said Myanmar's greatest treasure was its people and that they had "suffered greatly, and continue to suffer, from civil conflict and hostilities that have lasted all too long and created deep divisions".
"As the nation now works to restore peace, the healing of those wounds must be a paramount political and spiritual priority."
He added: "Religious differences need not be a source of division and distrust, but rather a force for unity, forgiveness, tolerance and wise nation-building."
Francis has used the term Rohingya in the past, in support of what he has termed his Rohingya "brothers and sisters".
Before his speech Pope Francis met Myanmar's de facto leader Aung San Suu Kyi.
In her speech, Ms Suu Kyi also made no direct reference to the Rohingya Muslims.
However, she accepted the situation in Rakhine state had "most strongly captured the attention of the world".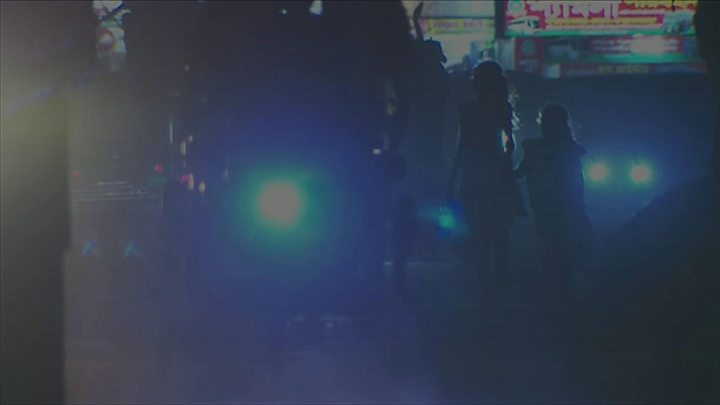 She said that "social, economic and political" issues had "eroded trust and understanding, harmony and co-operation between different communities in Rakhine".
Ms Suu Kyi has been criticised for her lack of action over the issue. On Monday, the Nobel Peace Prize winner was stripped of the Freedom of the English city of Oxford, with local councillors saying they no longer wished to honour those who turned a blind eye to violence.
Myanmar has denied UN accusations that the treatment of the Muslim community amounts to ethnic cleansing. It says the crackdown in Rakhine state, which began after deadly attacks on police posts by Rohingya militants, is to root out violent insurgents.
The 80-year-old Pope is on the second day of a four-day visit to the country.
In an earlier 40-minute meeting in Yangon with leaders of the Buddhist, Islamic, Hindu, Jewish and Christian faiths, the Pope also made no direct reference to the Rohingya, according to Vatican officials who gave a briefing on the meeting.
Catholicism in Myanmar
Evidence of Christianity in Myanmar extends back as far as the 13th Century, but Catholic evangelism began in earnest in the 18th Century, when Myanmar was the kingdoms of Ava and Pegu
Catholics make up 1%-1.3% of the 53 million population. Buddhism is the majority religion with about 88%, with Christianity overall accounting for about 6%
About 90% of Catholics in the country are from the Karen, Kachin, Chin, Shan and Kaw ethnic minorities
Censuses over the past 40 years show Christianity is the fastest growing religious group
On Wednesday, the Pope is to celebrate a huge Mass in Yangon, which some 200,000 Myanmar Catholics, almost 40% of the country's Catholic community, are expected to attend.
After Myanmar, Francis will move on to Bangladesh to meet a small group of Rohingya refugees in a symbolic gesture.
The Pope's trip was planned before the violence erupted in Myanmar in August.
Last week Myanmar and Bangladesh signed a deal to return hundreds of thousands who have fled across the border, but aid agencies have raised concerns about any forcible return.